Get Ready For A Summer Of Enrichment, Discovery & Adventure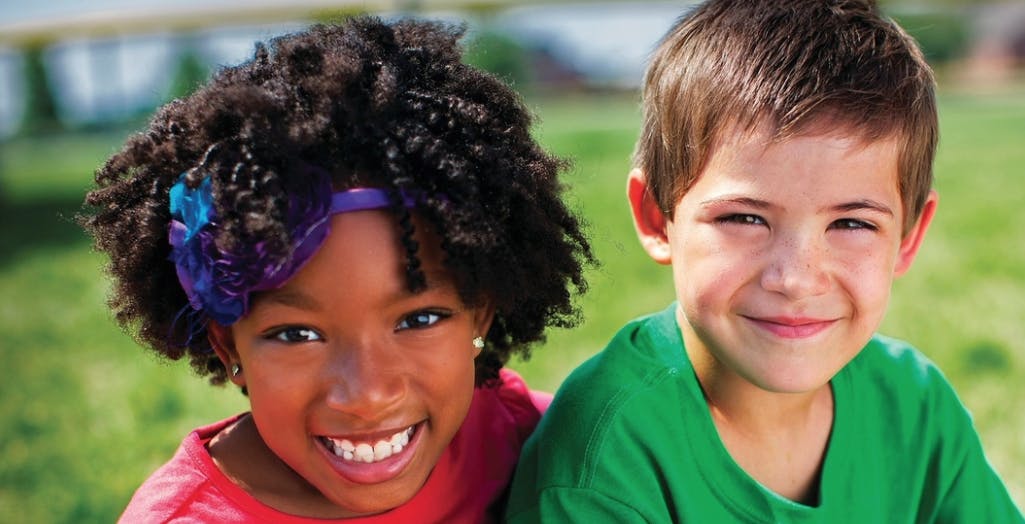 We believe in each child's individuality and focus on three areas of development: friendship, accomplishment and belonging. All campers have the chance to experience our core values: caring, honesty, respect, and responsibility.
One of the most fun parts of growing up is trying something new and loving the experience. Every single week at summer camp offers so many unique themes and opportunities for school-age children.
Camp, like many Y programs, is about learning skills, developing character and making friends. But few environments are as special as camp, where kids become a community as they learn both how to be more independent and how to contribute to a group as they engage in physical, social and educational activities. From athletics to arts, there's something for every child at the Y. Our priority is to give every child the chance to unplug and grow during summer camp in a safe and fun environment.
Summer Day Camp

A Partnership in Youth Development with the Upper Darby School District
These day camps at Highland Park, Elementary, Westbrook Park Elementary and the UDSD Kindergarten Center, will focus on fun and improving the well-being of children. They will give your child an awesome summer filled with opportunities to develop new skills, discover a new passion or make a lifelong friend! The programs designed for everyone, and the possibilities at YMCA summer day camps are limitless. Each day your camper will spend as much time as possible in fresh air, outdoors in a day jam-packed with summertime activities including:
Kid's Choice: Open free play where campers choose from awesome activities like arts & crafts, games, music and so much more.
Camp Games: Children gain confidence, learn the value of teamwork and make friends in an environment of friendly competition.
Arts & Crafts: Campers get to create beautiful and unique pieces of art. They get their hands dirty as they paint, glue and bring their imaginations to life!
Academics: Campers will experience grade appropriate academic lessons designed to keep them engaged and learning during the summer months. These lessons will better prepare them for their return to school.
Hours
| | | |
| --- | --- | --- |
| Monday – Friday | 8:30am – 4:30pm | |
| Before Camp Care | 7:30 – 8:30am | Included FREE (registration required) |
| After Camp Care | 4:30 – 6:00pm | Included FREE (registration required) |
Camp Weeks & Fees
A $35/child non-refundable enrollment fee is due at time of registration.
Unfortunately, ELRC funding cannot be accepted this summer.
| Camp Week | Camp Fee | Per Session due at Registration | Final Balance due for Camp Session | Final Balance for Camp Session Due Date* |
| --- | --- | --- | --- | --- |
| June 20-24 | $175 | $35 | $140 | Monday, June 13, 2022 |
| June 27 – July 1 | $175 | $35 | $140 | Monday, June 20, 2022 |
| July 6-8 | $105 | $35 | $70 | Monday, June 27, 2022 |
| July 11-15 | $175 | $35 | $140 | Wednesday, July 6, 2022 |
| July 18-22 | $175 | $35 | $140 | Monday, July 11, 2022 |
| July 25-29 | $175 | $35 | $140 | Monday, July 18, 2022 |
| August 1-5 | $175 | $35 | $140 | Monday, July 25, 2022 |
| August 8-12 | $175 | $35 | $140 | Monday, August 1, 2022 |
*Failure to make payments on the due dates listed above will result in a $25 late fee per child or dismissal without refund from the program.
Important Camp Information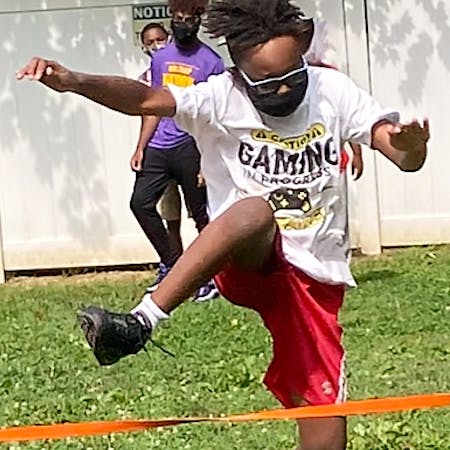 Register your child for camp EARLY — registrations are taken online and in-person at the Lansdowne YMCA. All locations have space & enrollment capacity limitations.
Upper Darby Township Residents live in the following three municipalities: Upper Darby, Millbourne, and Clifton Heights
Upper Darby Township Residents Full-time (5 day) enrollments are accepted first.
Upper Darby Township Residents Part-Time(3-4 day, $35/day) & non-resident enrollment will be accepted on a space available basis starting May 16.
Camp deposits are not refundable. If you withdraw from camp 7 days prior to the session start date, any payments made in excess of your deposit will be refunded to you.
Unfortunately, ELRC funding cannot be accepted this summer.
Our Equal Access For All Camp Assistance is available for all Day Camp programs. Camp Assistance does not reserve a spot for your child unless camp registration is made in advance.
Those applying for Camp Assistance MUST pre-register their child for camp and pay the required weekly deposit.
Once you register online or in-person, additional important camp information will be sent to you via email. Please make sure you give us a good, working email for all correspondence.
the ePACT Network
ePACT is a secure network that we will be using to collect your medical and emergency information for Summer Camp – all electronically. This will REPLACE all camp paper forms and help consolidate for ease and security. Here's how it works:
You will receive an email invite to share information with the Community YMCA (medical forms/emergency forms/waivers etc. to get your child ready for camp).
Click 'Complete Registration' to create a free account or log in if you already have an ePACT account.
Enter the required information and share it with the Community YMCA so that our staff has access to your important information all summer long. It's that easy.
Equal Access For All
YMCA Assistance Program
In these uncertain times, we make assistance available to you and your family. We don't want anyone to be turned away and this program will help you and your family take part in programs at the Y. Assistance is provided based on need, using established guidelines. Download the Camp Assistance Application today and return it to your branch YMCA Front Desk. All requests are confidential.
This funding is made possible due to the generosity of people who contribute to our Annual Support Campaign. You can help the Y serve the community by designating your United Way gift directly to our Donor Code #08320.
FREE Training for Child Care Parents
Prevention of Child Sexual Abuse
The statistics are startling. Approximately twenty percent of ALL victims of sexual abuse are under age eight. One in five children are sexually solicited while on the internet. Thirty to forty percent of children who are sexually abused are abused by family members. There are an estimated 39 million survivors of sexual abuse living in the U.S. today.
But there's good news too. The Community YMCA has partnered with Darkness to Light, a nationally acclaimed non-profit, to bring its award winning prevention program, Stewards of Children to Delaware County, Pa. Stewards of Children is a two hour workshop designed to educate adults on how to recognize, prevent and react responsibly to the reality of child sexual abuse. Stewards of Children emphasizes child safety as an adult's responsibility.
There are specific trainings open to the public, and can be of specific interest to youth sports organizations, coaches, camp counselors, teachers, schools, faith centers, and other service organizations. The trainings facilitate discussion about the incidence and consequence of abuse and presents information about child protection policies and mandates. Continuing education credits for professionals in various fields can be obtained through this training.
Call 610.557.YMCA (9622) to register for the next training date.
Pediatric First Aid and CPR/AED for Infants, Children and Adults
American Red Cross and American Heart Association CPR/AED classes take just a few hours, but can help you save a life when every moment counts. With CPR/AED classes for Good Samaritans, parents, teachers, grandparents, and office staff, we can help you learn how, and when, to provide care for someone experiencing an emergency situation.
Call 610.557.YMCA (9622) to register for the next training.
My Account
Schedule payments, pay balances, manage your account, update or change billing information, view or print receipts.