Support the Y
Volunteer For The YMCA
Togetherhood Makes It Easy To Give Back
At the Y, we're dedicated to strengthening community by giving back and supporting our neighbors. We know that members like you have lots of ideas and the desire to reach out to make positive changes in our community. That's why we invite you to participate in Togetherhood, a program that gives Y members the opportunity to select, plan and lead meaningful community service projects that benefit people and organizations right here in our neighborhood! Plus, contributing your time and talents for the good of others can enhance your own well-being!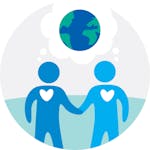 Meet people who are excited to better understand our community's challenges and develop creative ways to meet them.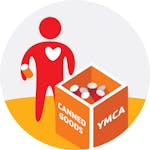 Discover how personally rewarding it is to engage with others in improving community life.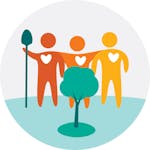 Experience a deeper sense of belonging to and responsibility for the place where you live.