Get Ready for a Summer of Enrichment, Discovery & Adventures
We believe in each child's individuality and focus on three areas of development: friendship, accomplishment and belonging. All campers have the chance to experience our core values: caring, honesty, respect, and responsibility.
One of the most fun parts of growing up is trying something new and loving the experience. Every single week at summer camp offers so many unique themes and opportunities for preschoolers, school-age children and teens.
Camp, like many Y programs, is about learning skills, developing character and making friends. But few environments are as special as camp, where kids become a community as they learn both how to be more independent and how to contribute to a group as they engage in physical, social and educational activities. From athletics to arts, there's something for every child at the Y. Our priority is to give every child the chance to unplug and grow during summer camp in a safe and fun environment.
Parent Communication
Traditional Day Camp
ACTIVE, ENGAGED AND LOVING EVERY SECOND!
Location: Scenic Hills Elementary School
Our day camps focus on fun and improving the well-being of children. Give your child an awesome summer filled with opportunities to develop new skills, discover a new passion or make a lifelong friend! With programs designed for everyone, the possibilities at YMCA summer day camps are limitless.
Each day your camper spends at camp is jam-packed with classic summertime activities:
Kid's Choice: open free play where campers choose from awesome activities like arts & crafts, games, music and so much more.
Camp Games: Children gain confidence, learn the value of teamwork and make friends in an environment of friendly competition.
Arts & Crafts: Campers get to create beautiful and unique pieces of art. They get their hands dirty as they paint, glue and bring their imaginations to life!
Academics: Campers will experience grade appropriate academic lessons designed to keep them engaged and learning during the summer months. These lessons will better prepare them for their return to school.
The Great Outdoors: Fresh air and nature combine as the perfect backdrop for adventure and discovery!
Dates: 6/19 – 8/18
Hours
| | | |
| --- | --- | --- |
| Monday – Friday | 8:30am – 4:30pm | |
| Before Camp Care | 7:00-8:30am | FREE |
| After Camp Care | 4:30-6:00pm | FREE |
Leaders-in-Training Camp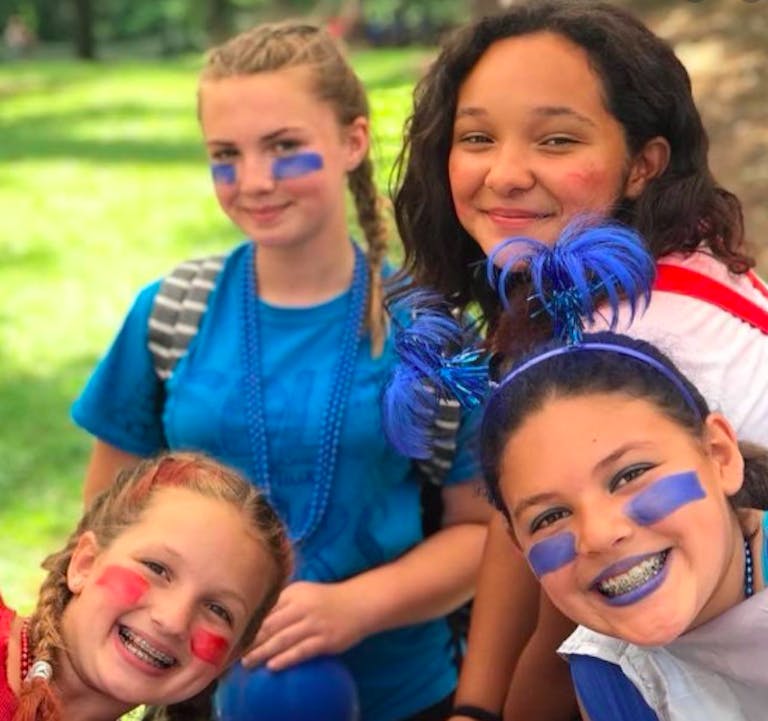 PERSONAL DEVELOPMENT, TEAM BUILDING AND SERVICE
Location: Scenic Hills Elementary School and Springfield YMCA
The Y believes every teenager should have the opportunity to explore his or her potential and think big. We know that teens will rise to meet expectations set for them, so we set our expectations high. The mentors, staff and other role models in
Our day camps for teens are designed to be a place where they can be themselves and learn valuable skills. We offer a fun environment where teens develop qualities that provide them with the opportunity to: our programs value our teens' individuality and guide them toward becoming responsible and engaged adults.
Learn about themselves and what they have to offer
Thrive in leadership experiences specific to camp counseling
Team build, focus on character development and participate in community service
To activate their leadership potential, our Leaders in Training (L.I.T.) program engages teens in group work, problem solving and self-discovery, believing that confident teens who become their best selves today will become contributing and engaged adults tomorrow.
MUST APPLY BEFORE REGISTERING
Dates: 6/19 – 8/18
Hours
| | | |
| --- | --- | --- |
| Monday – Friday | 8:30am – 4:30pm | |
| Before Camp Care | 7:00-8:30am | FREE |
| After Camp Care | 4:30-6:00pm | FREE |
SSD Springfield Summer Rec Program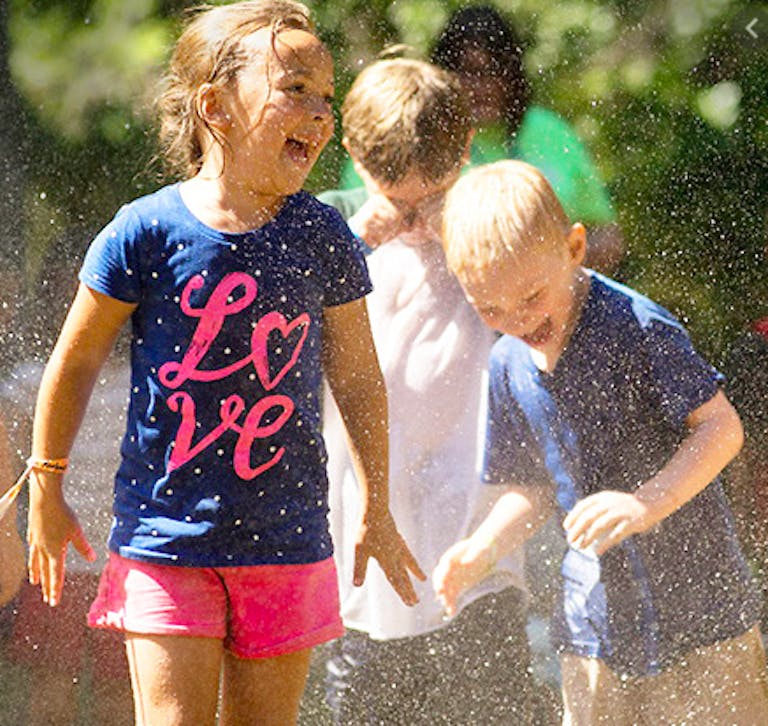 Locations; ET Richardson Middle School, Springfield School District Residents ONLY
Program Hours: Monday – Friday, 8:30 AM – 3:30 PM
Springfield School District residents who have completed grades 1 through 8.
Daily activities include: games, arts & crafts, sports, and small group activities.
Participants must bring a filled water bottle and lunch daily.
Participants must be signed out to a parent/guardian or authorized adult daily. Rising 6, 7, 8 graders may be responsible for themselves by signing in and out of the program ONLY AFTER the Community YMCA staff receives written permission to do so by a parent/legal guardian.
Sports and Games Camp
ACTIVE, ENGAGED AND LOVING EVERY SECOND!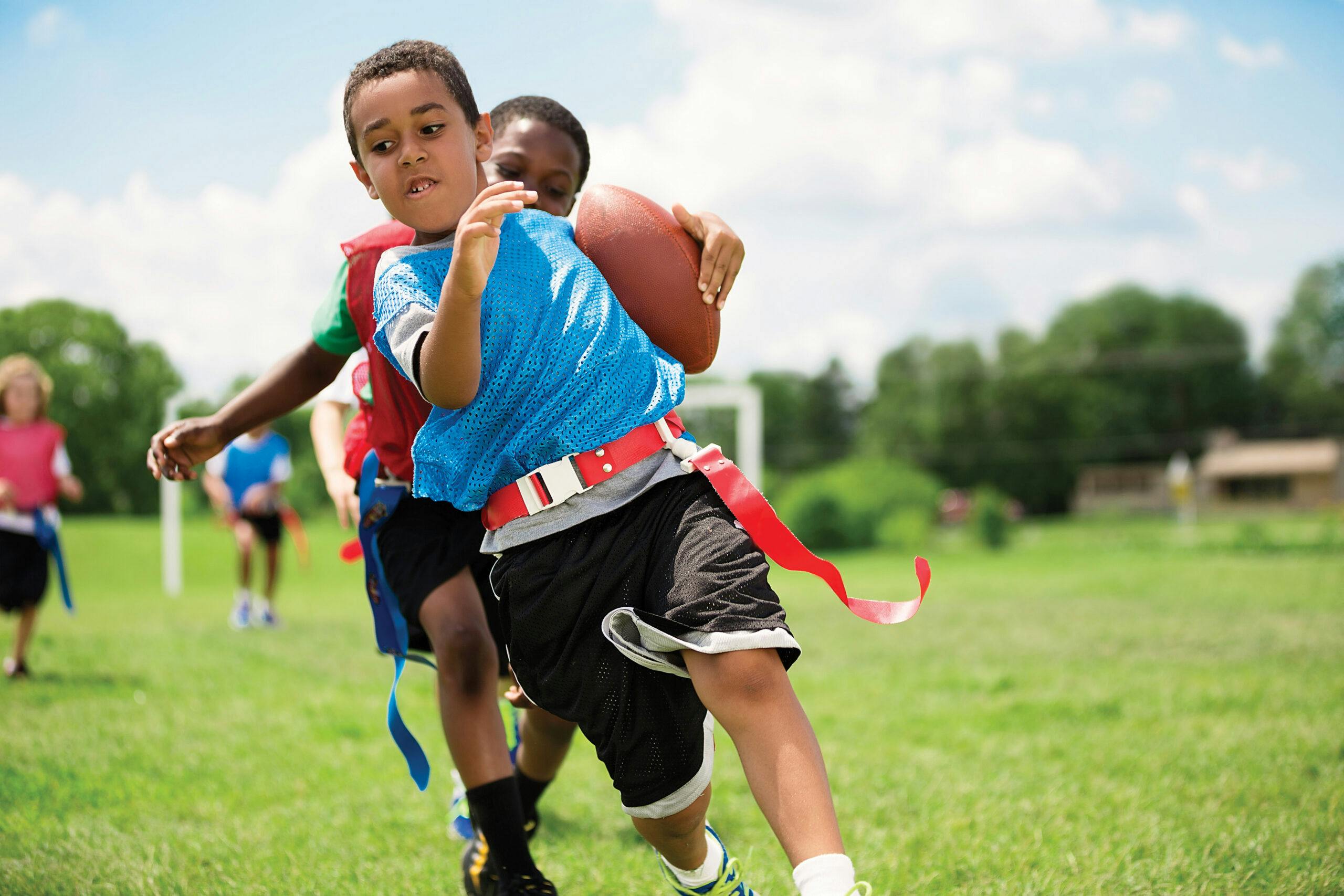 Locations: Scenic Hills Elementary
Sports Day Camp
GAME ON!
Our sports and fitness day camps help kids get an early start on an active and healthy lifestyle! Camps are designed to make exercise fun and to help young athletes move better, safer and more effectively. We offer a variety of sports camps all of which are led by well-trained and energetic counselors who are great with kids.
Sports include: Basketball, Dodgeball, Wiffleball, Kickball, Tennis, Soccer, Relay Races and much more.
Swimming: It just isn't summer without a bit of time by the water! Campers love to splash and cool off with their friends in our pools!
Dates: Weeks 2-10
Hours
| | | |
| --- | --- | --- |
| Monday – Friday | 8:30am – 4:30pm | |
| Before Camp Care | 7:00 – 8:30am | FREE |
| After Camp Care | 4:30 – 6:00pm | FREE |
Little Camp Springfield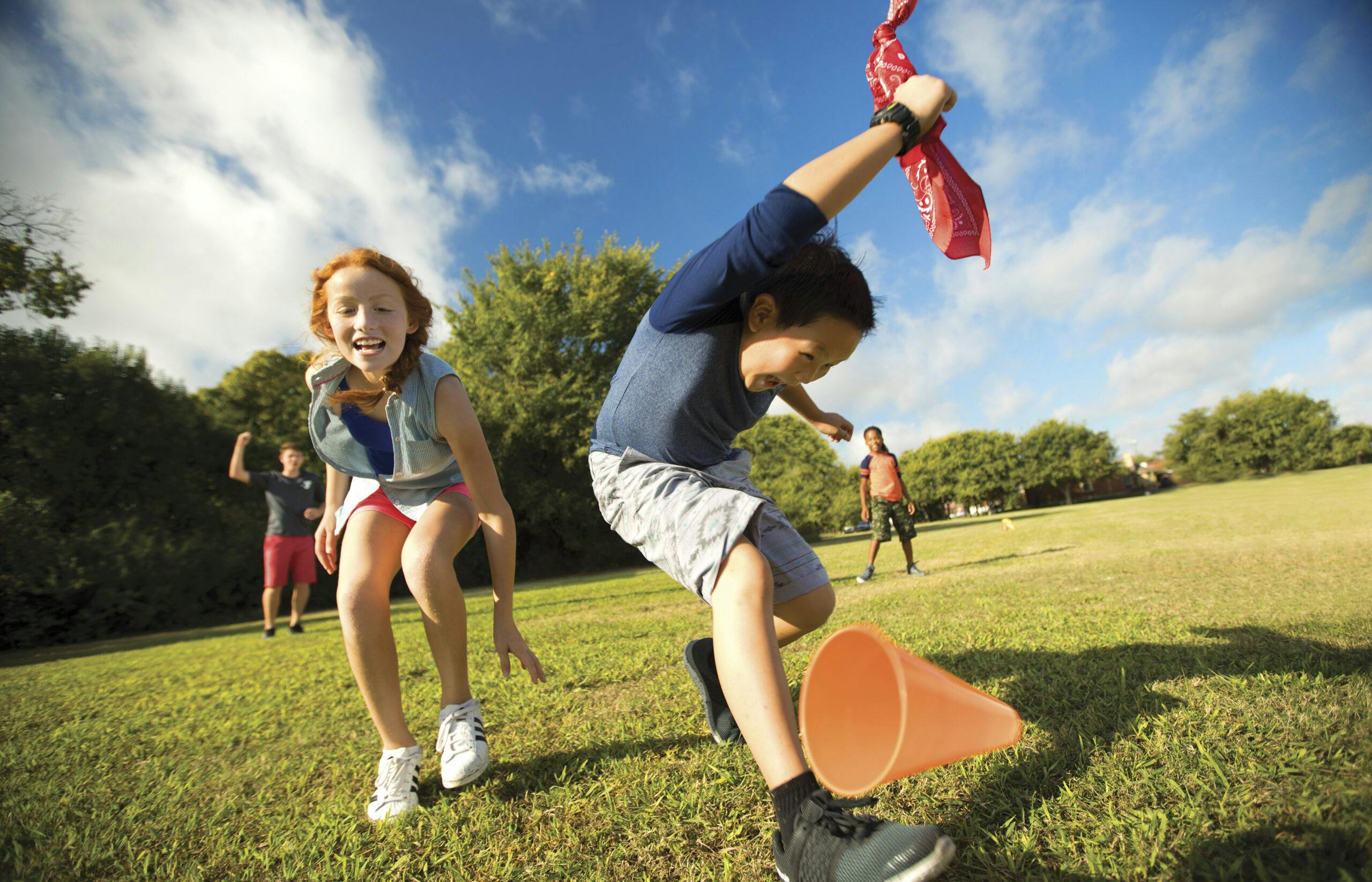 A camp for children who are transitioning into Kindergarten in the Fall.
Locations: Springfield YMCA (indoor program)
Camp Staff
Our enthusiastic, skilled staff are committed to delivering the YMCA values in camp. Counselors are carefully chosen, subject to comprehensive background checks, and certified in CPR, AED, and First Aid. Our staff attend camp-specific trainings to ensure summer camper safety and a quality summer program.
Day Camp
Campers enjoy swimming and daily group activities with children their own age. Programs will include sports, arts and crafts, center based activities, and Kindergarten Enrichment activities.
Dates: Weeks 2-10
Hours
| | | |
| --- | --- | --- |
| Monday – Friday | 8:30am – 4:30pm | |
| Before Camp Care | 7:00 – 8:30am | FREE |
| After Camp Care | 4:30 – 6:00pm | FREE |
Specialty Sports Camps
Locations: Springfield YMCA (indoor program)
Camps are designed to build on fundamental skills through daily instruction, skill development, daily contests & competitive play. All players will receive hands-on instruction by our amazing camp staff. Campers will learn all aspects of the game as well as participate in conditioning activities geared toward the specific sport week. Whether you're a beginner, intermediate or advanced player, our camps will help your camper improve their game and build their self-confidence!
Specialty Day Camps
SPEND SUMMER FOCUSED ON A PASSION, DEVELOPING A SKILL, SOMETHING NEW OR SIMPLY SOMETHING FUN
Our specialty camps are carefully designed and our counselors are thoroughly trained to help each child fulfill their potential. Focusing on fun themes like science, art, space and more, these camps let kids dive into their passions or explore something new.
Science Camp – We encourage our campers to explore, experiment, ask questions, and try lots of new science-related activities. Your child's curiosity will emerge!
Art Camp – Let's create! This camp provides a great opportunity to get messy while your child creates a variety of hands-on projects. Painting, drawing and sculpting are just a few of the mediums we will explore.
Let's Build Camp -Kids experience the hands-on fun of model building, from concept to completion, while using Legos, K'nex, Lincoln Logs, and more. We will help campers foster teamwork and collaboration, while building with our imagination.
Build Science Art & More – A mixture of all of the above camps.
Dance Camp – Campers have an opportunity to learn different styles of dance including; ballet, hip hop and classical line dances. Campers will also enjoy kids yoga and play other dance games with their peers.
Cheerleading Camp – Campers have an opportunity to learn different styles of dance including; ballet, hip hop and classical line dances. Campers will also enjoy kids yoga and play other dance games with their peers.
All Specialty Camp Hours
| | | |
| --- | --- | --- |
| Monday – Friday | 8:30am – 4:30pm | |
| Before Camp Care | 7:00 – 8:30am | FREE |
| After Camp Care | 4:30 – 6:00pm | FREE |
Important Camp Information
Campers are required to have a Community YMCA Membership at time of registration and throughout their time in camp.
Register your child for camp EARLY — registrations are taken online and in-person at the Ridley Area YMCA and Lansdowne YMCA.
Our Equal Access For All Camp Assistance is available for all Day Camp programs. Camp Assistance does not reserve a spot for your child unless camp registration is made in advance.
Those applying for Camp Assistance MUST pre-register their child for camp along with the required weekly deposit.
Once you register online or in-person, other important camp information will come to you via email. Please make sure you give us a good, working email for all correspondence.
The ePACT Network
ePACT is a secure network that we will be using to collect your medical and emergency information for Summer Camp – all electronically. This will REPLACE all camp paper forms and help consolidate for ease and security. Here's how it works:
You will receive an email invite to share information with the Community YMCA (medical forms/emergency forms/waivers etc. to get your child ready for camp).
Click 'Complete Registration' to create a free account or log in if you already have an ePACT account.
Enter the required information and share it with the Community YMCA so that our staff has access to your important information all summer long. It's that easy.
Equal Access For All
YMCA Assistance Program
In these uncertain times, we make assistance available to you and your family. We don't want anyone to be turned away and this program will help you and your family take part in programs at the Y. Assistance is provided based on need, using established guidelines. Download the Camp Assistance Application today and return it to your branch YMCA Front Desk. All requests are confidential.
This funding is made possible due to the generosity of people who contribute to our Annual Support Campaign. You can help the Y serve the community by designating your United Way gift directly to our Donor Code #08320.
Child Safety at the YMCA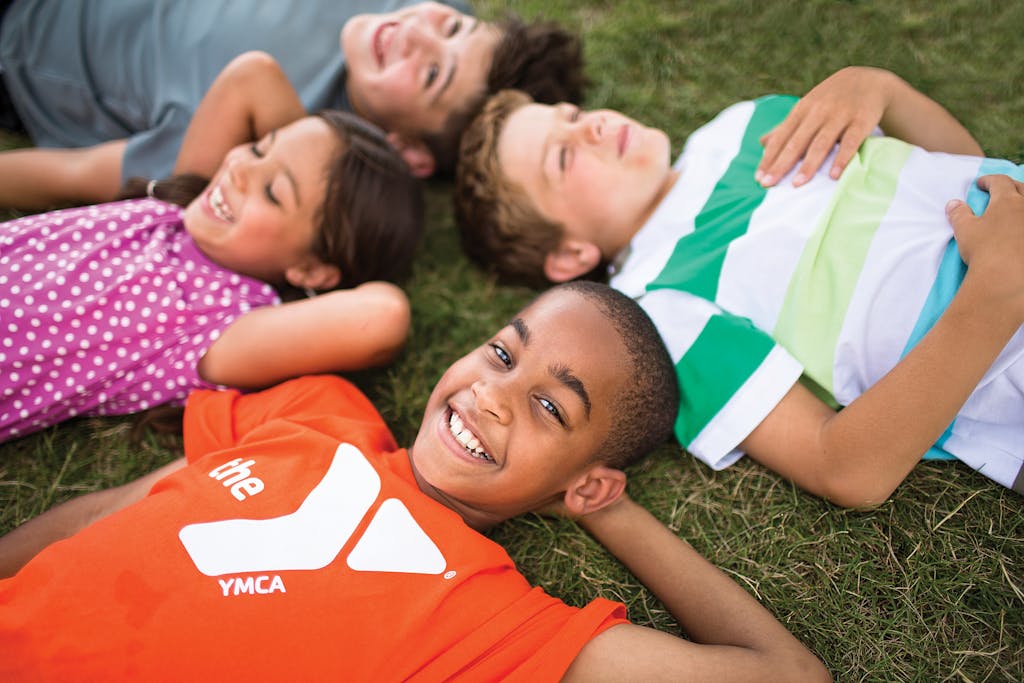 The YMCA – A Safe Place to be a Child
Children's safety is a foundational priority for the Y in our mission to help youth reach their full potential. In our commitment to ensuring the protection of every child, our staff and volunteers adhere to strict Child Abuse Prevention Policies and Reporting Procedures. These policies and procedures promote a positive, nurturing environment while protecting children and teens, and those who work with them in our organization.
YMCA Policy prohibits sex offenders from accessing YMCA facilities. In order to ensure the safety of our children, we regularly compare our membership database to the National Registry of Convicted Sex Offenders and terminate the membership and/or access rights of anyone registered
To keep children in our programs safe, we take the following steps in our intensive screening of employees and volunteers:
Detailed application forms
Comprehensive interview process
Reference checks
Criminal record checks
Members and program participants are required to abide by our Code of Conduct
Staff and Volunteers complete an extensive child abuse prevention training program
Staff and Volunteers are required to abide by our with Child Abuse Prevention Policies
See Something, Say Something
It takes everyone's help to stop the cycle of abuse. If you encounter what might appear to be an act of child abuse or neglect, we offer a confidential consultation hotline through Praesidium Child Abuse Prevention. You can share your concerns safely. YMCA Staff are mandated to report any suspected child abuse.
FREE Training for Child Care Parents
Prevention of Child Sexual Abuse
The statistics are startling. Approximately twenty percent of ALL victims of sexual abuse are under age eight. One in five children are sexually solicited while on the internet. Thirty to forty percent of children who are sexually abused are abused by family members. There are an estimated 39 million survivors of sexual abuse living in the U.S. today.
But there's good news too. The Community YMCA has partnered with Darkness to Light, a nationally acclaimed non-profit, to bring its award winning prevention program, Stewards of Children to Delaware County, Pa. Stewards of Children is a two hour workshop designed to educate adults on how to recognize, prevent and react responsibly to the reality of child sexual abuse. Stewards of Children emphasizes child safety as an adult's responsibility.
There are specific trainings open to the public, and can be of specific interest to youth sports organizations, coaches, camp counselors, teachers, schools, faith centers, and other service organizations. The trainings facilitate discussion about the incidence and consequence of abuse and presents information about child protection policies and mandates. Continuing education credits for professionals in various fields can be obtained through this training.
Call 610.557.YMCA (9622) to register for the next training date.
Pediatric First Aid and CPR/AED for Infants, Children and Adults
American Red Cross and American Heart Association CPR/AED classes take just a few hours, but can help you save a life when every moment counts. With CPR/AED classes for Good Samaritans, parents, teachers, grandparents, and office staff, we can help you learn how, and when, to provide care for someone experiencing an emergency situation.
Call 610.557.YMCA (9622) to register for the next training.
My Account
Schedule payments, pay balances, manage your account, update or change billing information, view or print receipts.